❱

The next evolution in single stage compression

❰
Next Turbo Technologies
Next Turbo designs and produces robust and high efficient Integrally geared, single stage, centrifugal turbocompressors with variable diffuser vanes and/or inlet guide vane control.
Two frame families available: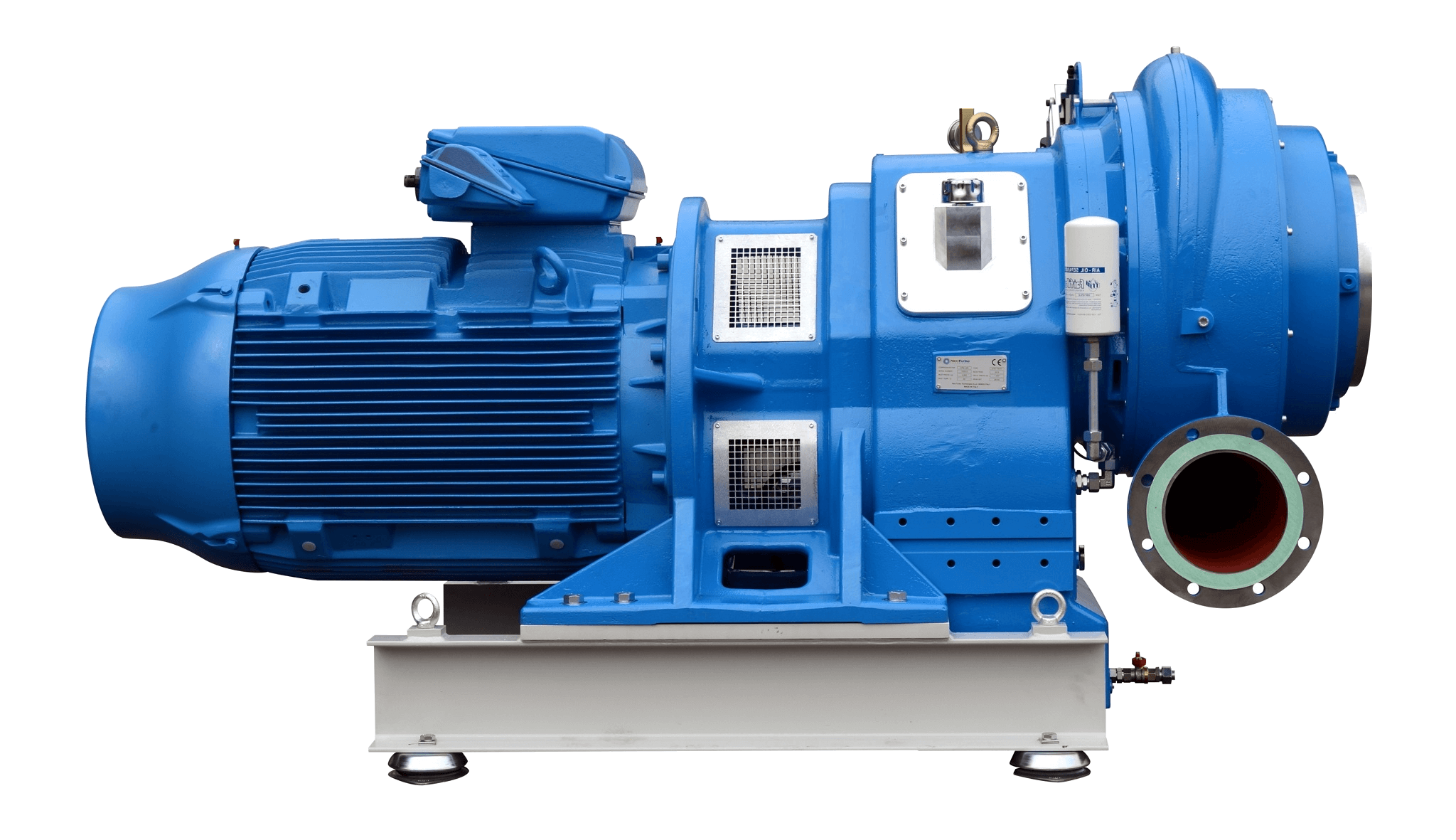 The innovative GTB series
Integrated, compact and high-efficient
The GTB series features a compact design with reduced lubrication oil reservoir located in the gearbox, integrated oil distribution and hydrodynamic-housed hybrid ceramic bearings. Eliminating the pre-lubrication oil pump and the quantity of lubrication required during operation, the GTB achieves unparalleled low energy consumptions. This series is currently available for machines up to 500 kW drive power.
The core compressor can be shipped in a baseframe configuration with foot mounted electrcial drive motor or in a compact console configuration with flange mounted motor and self-aligning fexible coupling.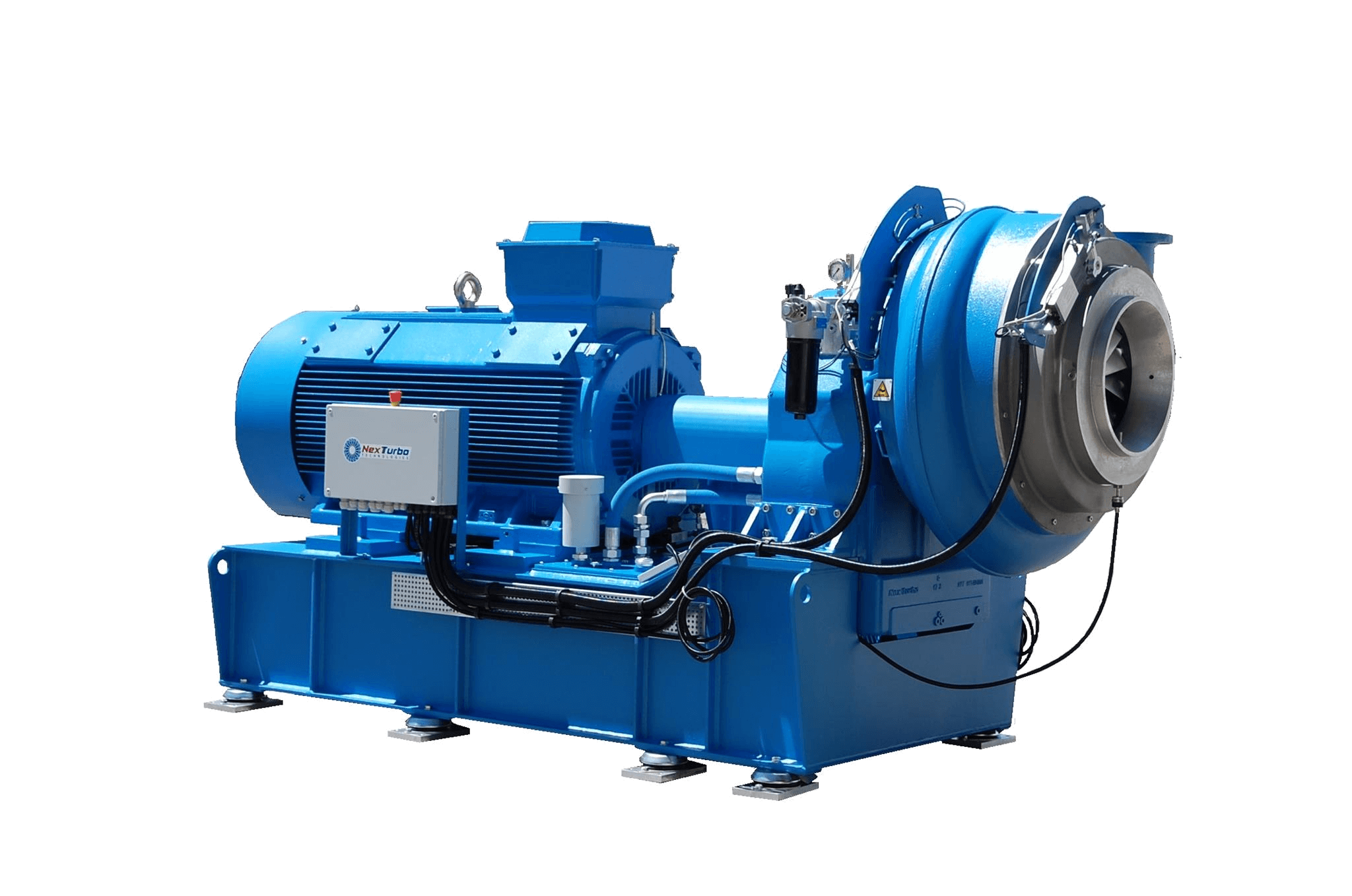 The traditional GTH series
Hydrodynamic bearing for large airflows
The GTH series features hydrodynamic tilting pad bearings for large airflows. Our current range extends up to 2,000 kW drive power - see more in portfolio overview below.
Due to the larger oil reservoir located inside the base and the required pre-lubrication pump this series is available only in the baseframe configuration.
All packaged in two distinct enclosure solutions: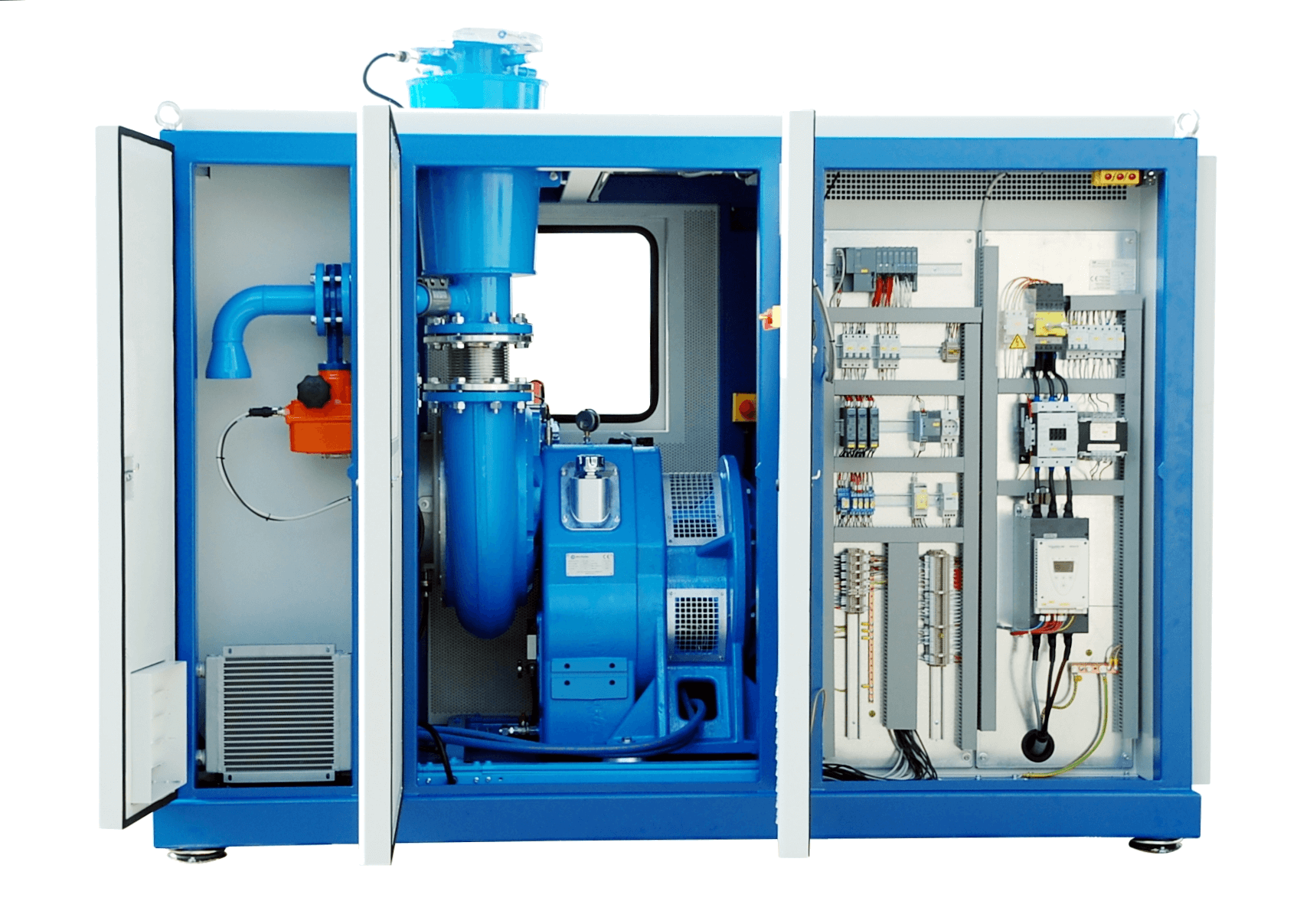 Compact Plug & Play
With integrated softstarter, pre-cabled and tested
The GTB series, due to its compactness can be integrated into a fully enclosed, pre-cabled, pre-tested plug & play enclosure for immediate placement into the blower room. The package houses an integrated blow-off valve, Local control panel and even the motor control center (MCC) with softstarter, direct start or VFD starter..
A greatly reduced installation and commissioning effort. Reduces on-site works to a minimum.
Get a closer look: compact enclosure promo video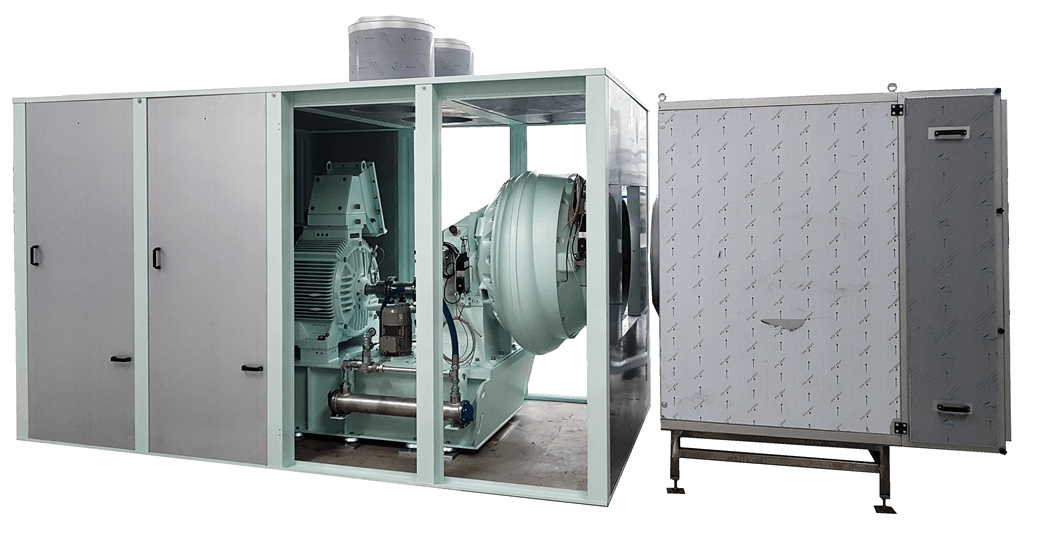 Modular Enclosure Package
Customizable acoustic enclosure


The GTB and GTH series can be packaged into the modular acoustic enclosure. The enclosure is build around the machine on-site and can be adapted to the spedcifi requirements of the blower room and process piping. For example, the discharge direction can be adjusted in 15 degree intervals.
A versatile solution for all blower room conditions.
The product naming explained
The diagram to the right shows the frame breaks within the GTB and GTH series. Above approximatly 1.45 bar(g) our special high pressure series starts. For a detailed selection use the form below or approach your local sales representative for a free-of-charge quotation.
GTB-T20-XZ
| | |
| --- | --- |
| GT | Geared Turbo Compressor |
| B | Indicates if the compressor is equipped with hybrid ceramic bearings 'B' or hydrodynamic bearings 'H' |
| T20 | Describes the frame size Turbo 20 (10,20,30,40,50,60) |
| XZ | The final naming code 'XZ' (X, Y, XY, XZ) describes the compressor regulation control, here Diffuser with low frequency VFD |
Contact us
Typical Installation
Modular enclosure GTB or GTH type
GTB/ GTH compressor core
Common Baseframe (GTH= with oil tank)
Electrical main drive motor (LV/ MV)
Flexible Machine mounts
Flexible compensator
Silencer/ Conical diffuser
Blow-off valve with silencer
Check-/non-return valve
Isolation valve
Inlet filter compartment (G2+G4)
Inlet silencer (labyrinth type)
Modular acoustic enclosure
Air:oil cooler (on top/ inside/ or outside)
Enclosure heat extraction fan
Local Blower control Panel (LCP)
Master Control Panel (MCP or MCP-DO)
Blower configurations
Flexible baseframe configuration
Blower input shaft (slow shaft)
Bull gear
Pinion shaft (fast shaft)
Project specific Impeller - open radial type
Variable Diffuser Vanes (VDV)
Vibration monitoring
Variable diffuser actuator with limit switches
Inlet Guide Vane actuator with limit switches
Inlet Guide Vanes (IGV)
Volute casting (GJS-400, former GGG40)
Gearbox casting (GJS-400, former GGG40)
Mechanical oil pump, driven by slow shaft
Common baseframe (GTH = including oil tank/ electrical oil pump)
Flexible Machine mounts
Flexible Coupling with coupling guard(
Blower junction box (all instrumemt pre-wired)
Electrical main drive motor (LV or MV) -foot mounted
❱

A reliable and robust blower

❰
Re-Imagined for the 21th century
The technology behind
TECHNOLOGY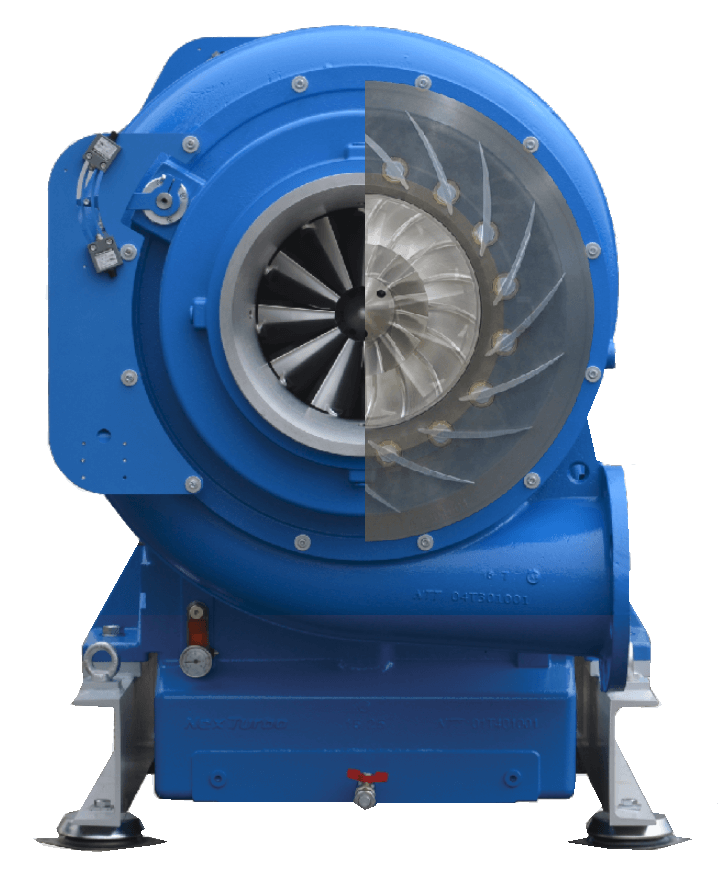 reliable
a proven technology
efficient
PLC-based intelligent optimization
versatile
wide pressure-constant flow regulation
non-propriatary
IEC Motors, Bearings and PLC
minimal maintenance
serviceability on the plant
long life bearing
hybrid ceramic or hydrodynamic
integrally-geared
compact and robust design
inlet guide vanes
efficiency optimization
diffuser vanes
100-40% wide flow control
custom milled impeller
forged Aluminium alloy

Learn more in our explainer video: Product Advantages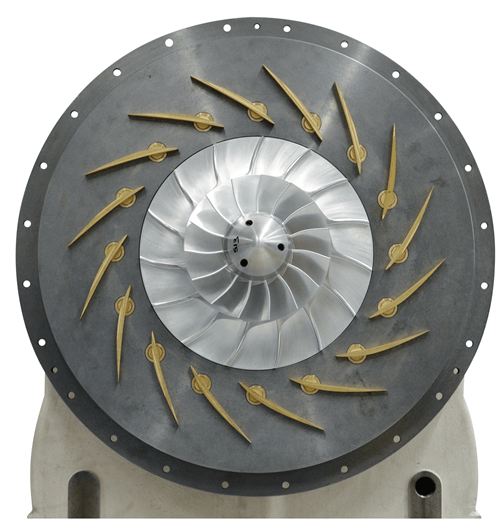 Variable diffuser vanes
For pressure constant, widest flow regulation
The variable diffuser vane (VDV) system regulates the airflow from <40-100% of design value with constant speed of the drive. The regulation is achieved without a pressure drop on the discharge.
Learn more in our explainer video: Diffuser control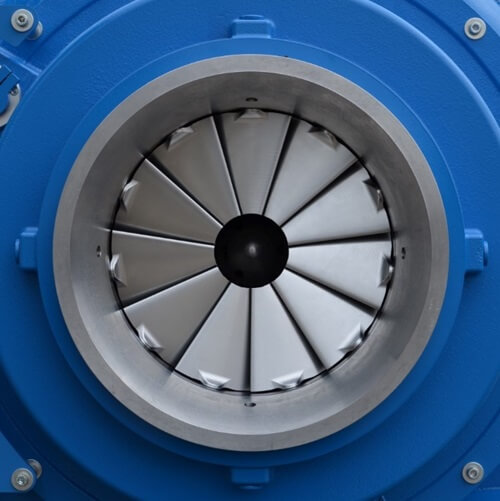 Inlet Guide Vanes
For power optimization in fluctuating ambient conditions
The inlet guide vane (IGV) system pre-rotates the icoming air and adapts the compressor envelope to fluctuating ambinet conditions. Resulting in drastically reduced efficiency drop in off-design operation. In combination with the VDV system, our 2-point control can operate in the widest airflow range with optimal efficieny. The refined algorythm yields best-in-class results.
Learn more in our explainer video: 2-point control
Custom milled impeller
The impeller shape that fits your location and process ... for improved efficiency
The impeller and impeller blade geometry is calculated individually for each project; adjusted in combination with the diffuser vane geometry. Variables that are consdiered in the customization are: ambient conditions (air temperature, humidity and barometric pressure) and air flow and pressure requirements. For an optimum compression of ambient air for your aeration or oxidation requirements.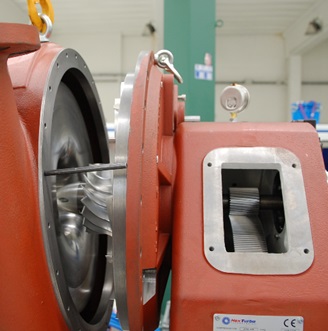 Serviceability
Designed for reduced and ease of maintence
Next Turbo compressors are designed with an eye on maintainability and ease-of-maintenance. We are proud about the fact that life-prolonging service on-site can be done. The remainig lifetime can be estimated - no surprises with black-box components.
The design of the blower allows for the majority of maintenance tasks to be performed by plant personelle - after an initial training and if so wanted. Our local service centers and partners are of course avaialble for the task as well.
Learn more in our aftermarket section
❱

Preventive Maintenance:
Don't start today by doing yesterday's work.

❰
Deniece Schofield
MAINTENANCE AND SERVICES
AFTERSALES
The below service products are offered for the Next Turbo installed fleet. Selected items are also offered for Other-OEM fleets. We hold large, long term service agreements for a mixture of installed brands covering whole plants or whole areas with multiple plants. Approach us and let us discuss your service needs.
Service products we offer:
Preventive Maintenance & Long term contracts
If individual regular machine services or long term maintenance contracts, Next Turbo and your local partners have you covered.
Condition based Maintenance
Let us develope a maintenance scheme that fits your operation scheme. Combined with the remote monitoring services we keep an eye out for your investment.
Original Spare parts
Spare parts security due to non-propriatary components. We stock all parts in our main factory and critical items in selected local service hubs.
Troubleshooting & Repairs
Troubleshooting through remote dial-in or physical investigation on-site - we have quick reaction times and utilize wide spectrum of tools avaialble.
Installation, Commissioning & Training
We or our local partner support in installation and the initial start-up. We train your staff in operation, maintenance and even regular preventive "Service A" handling.
Remote Monitoring
Let us together keep an eye on the performance and health of your machines. Read more below.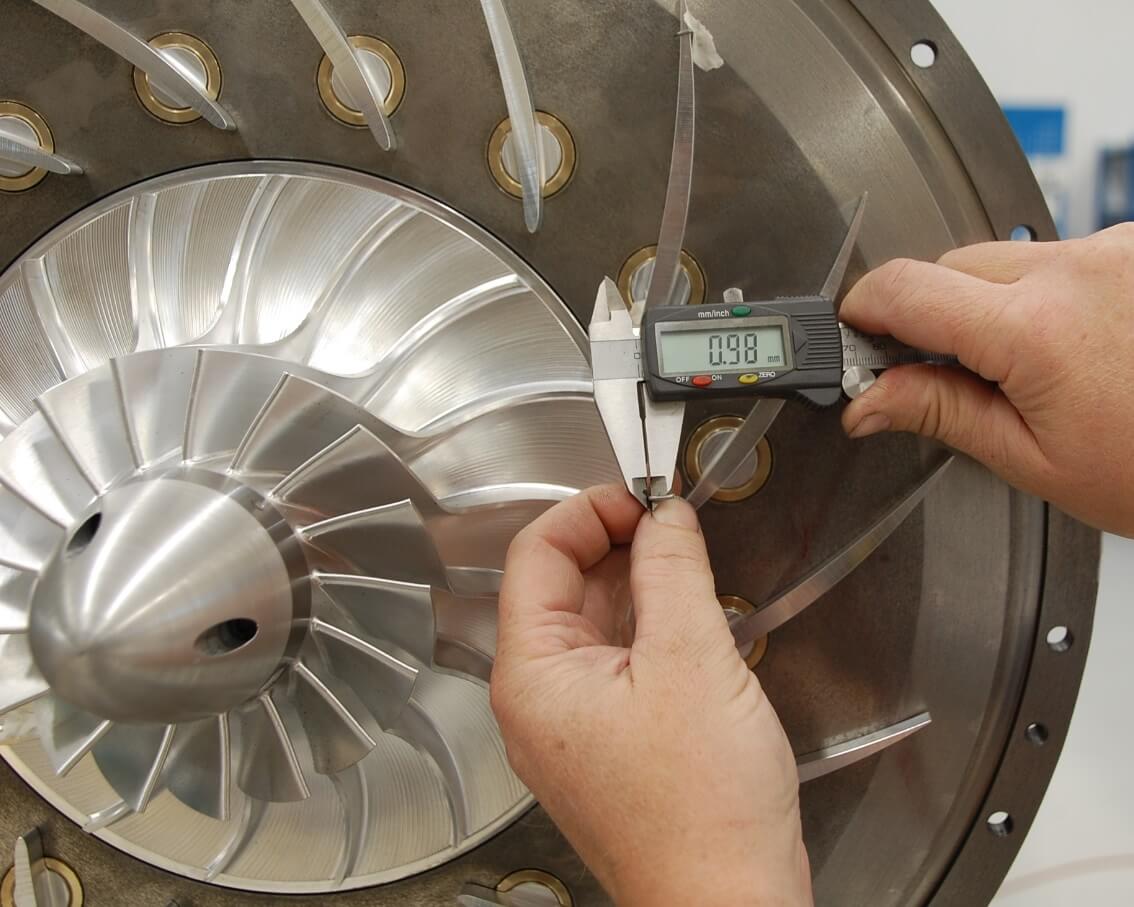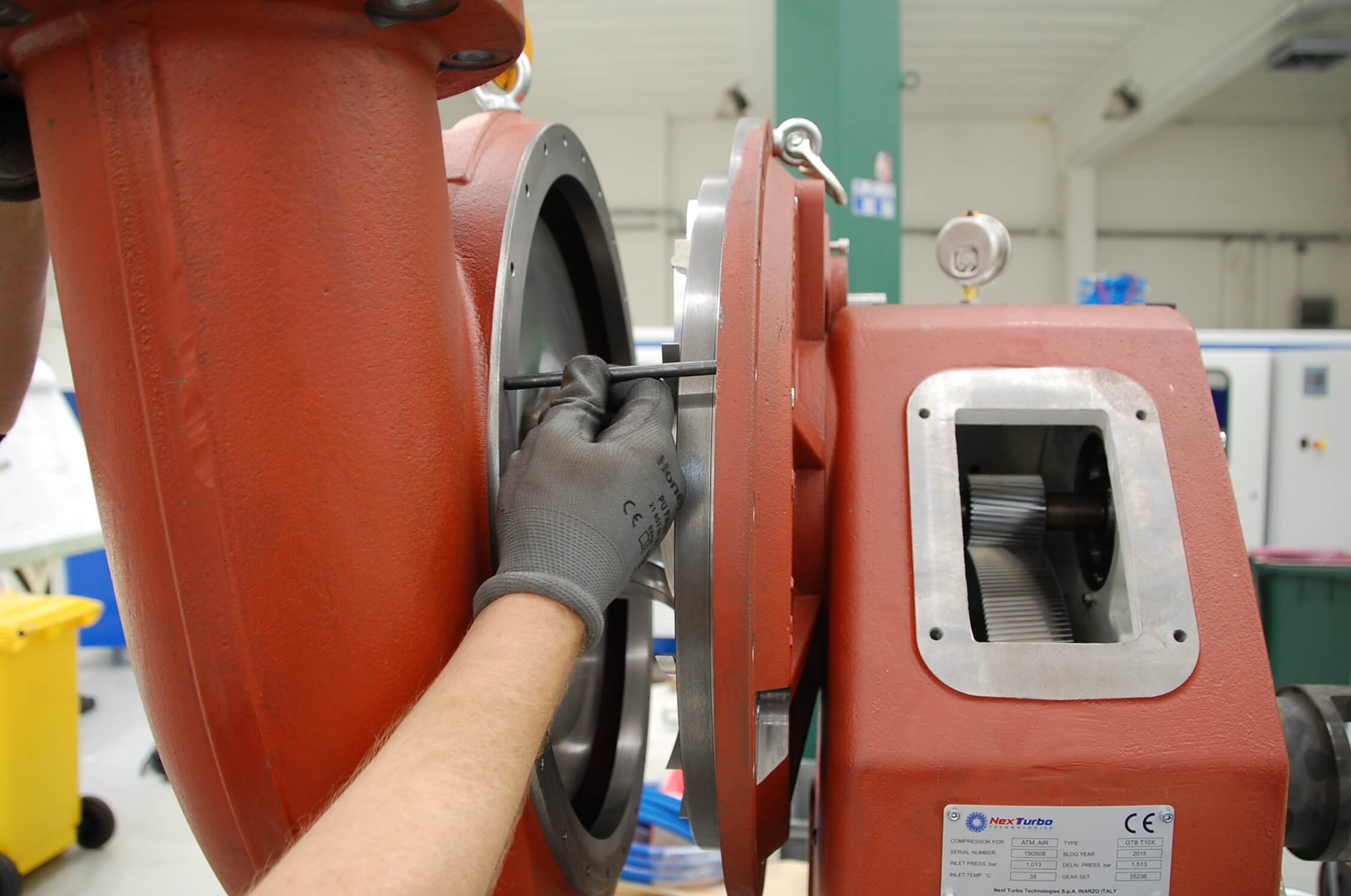 About Next Turbo
ABOUT
Next Turbo Technology was founded in 2014 by a team of industry veterans with the believe and aim to develope the untapped innovative potential within the field of integrally geared, one stage turbocompressors. Within a short while, the company has established itself as one of the few global players, covering sizes from 37 to over 2000 kW motor drive power and applications within the waste water treatment, power and oil & gas industry. With our partner and subsidiary network, we are present in all major geographical markets and provide our clients with highly efficient, robust turbocompressors as well as automation solutions.
The factory- 100% made in Europe
Next Turbos factory is located in the municipality of Varese in Northern Italy, close to Milano city. As one of the most industrialised areas in Northern Italy, and with major global aviation and military manufacturing companies the area sustains a landscape of highly skilled machining companies.
With our skilled team of employees in over 3000 sqm of factory and office space, we concentrate on our core competences:
Fully automized Performance Testcenter
Our state-of-the-art, fully automized testcenter features three test pipes of different diameter in an open loop atmospheric test rig.
All of Next Turbos produces machines undergo a full-load performance testrun before leaving the factory. Required certificates wil be issued in accoordance with the relevant test-code.


Test-Codes: ISO5389 or ASME PTC-10/ PTC-13, heat-balance or torque meter test
Transformer of 2 MW capacity; step down to 690 V for testing in low voltage
Step-up transformer to 3, 6, 10 kV with +/-10% voltage adjustment
Variable frequency drive (VFD) of 1350 kW, also for 60 Hz testing
Full load test can be performed with job or test motor; NTT has a variety of sizes available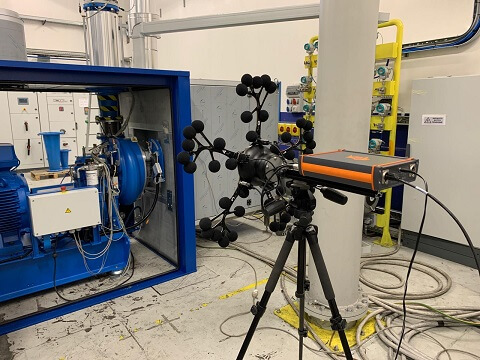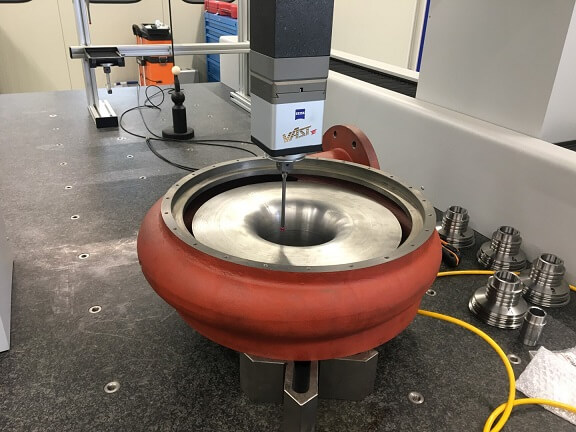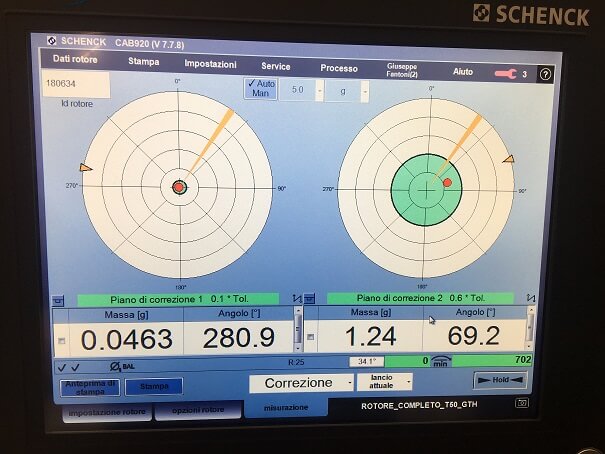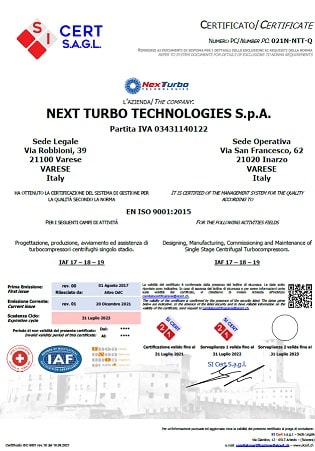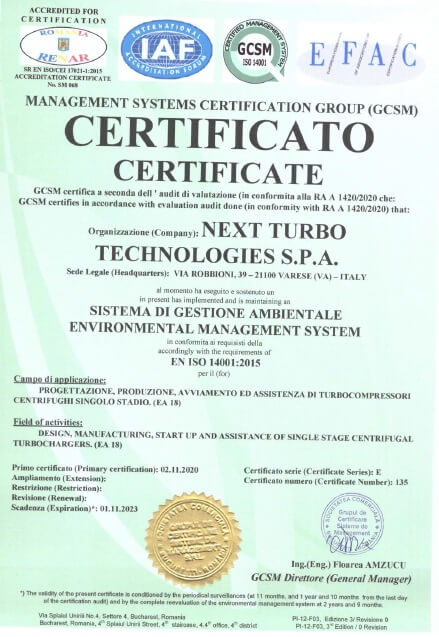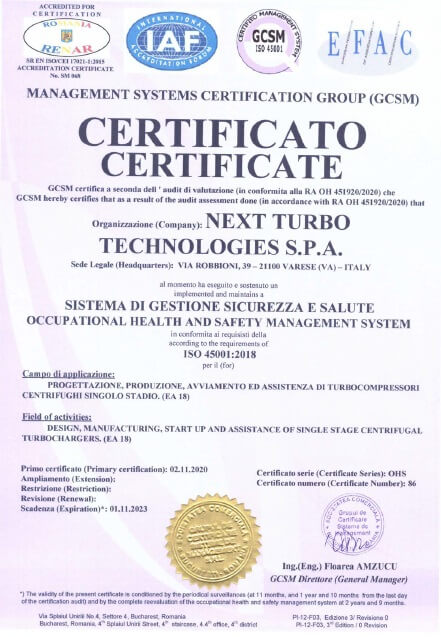 Quality Control at every workstep
The next level in Quality control
Next Turbo strieves to deliver the best quality products to our clients. In order to achieve this, we have taken the quality control in our factory and procurement to the next level with a fully automated quality documentation at every workstep. Our factory staff documents each machining or assembly step electronically and short-falls can quicky be identified and future additions to the process be implemented. See below our a list of the quality, enviornmental and heath & safety certifications achieved. Let us show you our advanced quality control during a performance witess test run or factory inspection... or let us know and you can drop by for an espresso.
Quality Management System (QMS) - EN-ISO 9001:2015 certified
Environmental Management System - EN-ISO 14001 certified
Occupational Health and Safety - EN-ISO 45001 certified
NEWS AND UPDATES
Read the latest news and blogs.